If you have a struggling reader in your home or homeschool, you'll definitely want to know about Orton Gillingham.
Here's the deal. As of 2016, roughly 36 million adults struggled with basic reading and writing skills.
This is tragic and can have devastating long-term impacts on lifestyle, emotional well-being, and access to decent-paying jobs.
What Do We Do When Kids Hate To Read?
So what happens when your child struggles to read? Or what do you do when your kid hates it?
Whether your child has dyslexia or simply struggles to read, how you approach these reading challenges has vast implications.
This is why it's so important to choose homeschool reading materials that are effective and engaging.
So let's talk about Orton-Gillingham and the All About Reading program.
What is The Orton Gillingham Approach?
Orton Gillingham is a teaching approach that explicitly teaches the relationships between letters, combinations of letters and their sounds.
It is multi-sensory and engages multiple parts of the brain in order to solidify reading skills.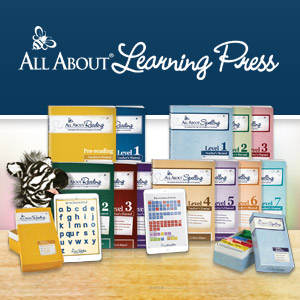 What is Multi-Sensory Learning?
Multi-sensory refers to teaching that provides the brain with multiple forms of sensory input.
We now know that the body contains dozens of sensory systems. However, for the sake of this post, we will focus on the basic 5 senses.
Think of the senses that you learned about in grade school.
Sight
Taste
Hearing
Touch
Smell
RELATED POST: Dyslexia & Orton-Gillingham
Relationship Between Sensory Systems & Learning
Basically, each sensory system is designed to allow the brain to receive and process information from the outside world.
This is what many parents of uniquely-wired kids know as sensory input.
We know that many children with ADHD or autism, often need specific sensory input to function well in day-to-day activities.
Homeschooling An ADHD Brain?
Grab The FREE ADHD Homeschool Teaching Tips Cheat Sheets!
Sensory Input For All Learning
This same concept applies to learning in general.
The brain retains and processes information more effectively when multiple areas of the brain are engaged in the learning process. This is what makes the orton-gillingham approach so effective.
How Does Orton-Gillingham Work?
Let's look at an example Orton-Gillingham lesson. Basic phonics sounds may be taught in the following way:
Mom holds a letter symbol card for child to see (visual),
Child builds letters with clay (kinesthetic and visual),
Mom models sounds aloud while child hears sounds (auditory),
Student then repeats back the sound (oral output) aloud (auditory)
Again, this multi-sensory teaching approach is highly effective as it targets multiple parts of the brain.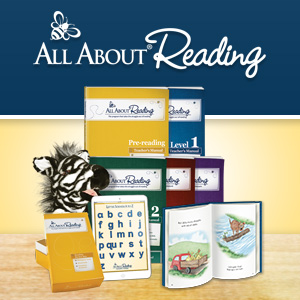 All About Learning is a homeschool curriculum company that uses the Orton-Gillingham method.
AAL offers two programs to support literacy. And while both programs complement one another, each one is effective on its own.
Both All About Spelling and All About Reading work well for outside-the-box thinkers as well as struggling learners. The curriculum includes:
Hands-on letter tiles,

A systematic flash card system (unlike any I have ever used) that provides explicit and incremental instruction,

Leveled readers that are engaging, fun, and well-illustrated,

and easy to follow step-by-step teaching guides for parent teachers.
RELATED POST: How Do I Choose The Best Homeschool Curriculum For Learning Differences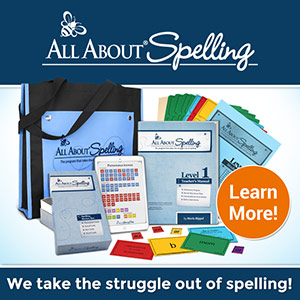 Sequential & Intentional Reading Instruction
All About Reading includes a sequential flash card system that teach the sounds for each letter and combination of letters.
Rather than teaching our children that the English language doesn't make sense, it specifically teaches the patterns within our language.
All About Reading: A Solid Foundation
Instead of waiting until kids are "older" to teach these patterns, this foundational knowledge is taught even in the lower levels.
c says "s" before i, e & y
a says "a" (cat), "A" (skate) and "ahh" (all)- this is laid out right away before official spelling or reading instruction begins
syllable division rules are explicitly taught

Open Syllables (represented by an open door image) have a long vowel sound (We)
Closed Syllables (represented by a closed door image) have a short vowel sound (hat)
RELATED POST: How To Help Struggling Readers (& Writers)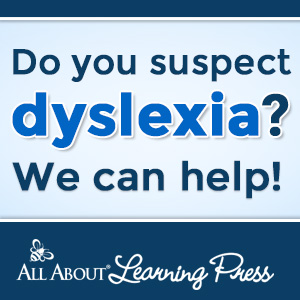 Strong Readers Benefit From Orton-Gillingham
Personally, some of our best homeschool memories involve our time using All About Spelling.
I initially taught my girls to read using Teach Your Child To Read in 100 Easy Lessons.
Once we "mastered" reading, I wanted to give them a solid foundation in spelling to further strengthen their reading skills.
And this is where All About Spelling was a blessing.
RELATED POST: Teach Your Child To Read in 100 Easy Lessons- A Simple Tool That Works!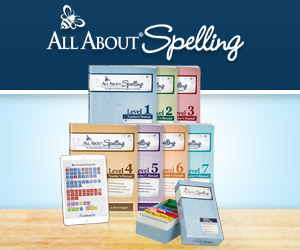 All About Spelling: Hands On Letter Tiles
All About Spelling is chock full of literacy support and has given us a solid understanding the English language through spelling rules.
Both my girls loved physically manipulating the letter tiles which were color-coded to identify vowels, consonants, and vowel teams.

Orton-Gillingham, All About Reading, Dyslexia & More
Fast-forward to today.
My oldest is in 9th grade, my middle is in 6th, and I've started kindergarten with my youngest.
My son has cognitive differences including a severe speech and language delay.
Because of this, I have to be very intentional with our homeschool curriculum choices.
We've been using All About Reading and Spelling materials as tools to support his developing literacy skills.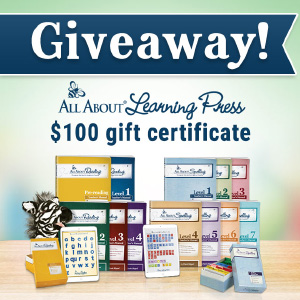 Reading Aloud TO Your Child as a Reading Instruction Strategy
In addition to seeking out a reading curriculum, I highly recommend reading aloud to your struggling reader.
Reading aloud to your child will yield incredible fruit including:
Language development
Reading comprehension skills
Exposure to rich vocabulary
Deepened family connection and so much more…
For a comprehensive guide to language-based learning issues (reading, writing and social struggles), check out How To Help a Struggling Reader.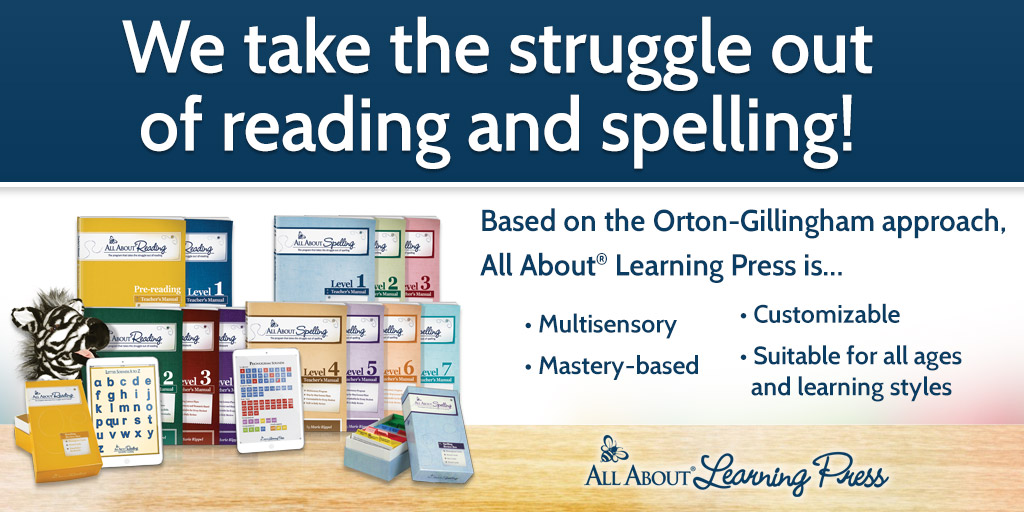 Who Benefits From Orton-Gillingham?
Kids are unique in so many ways. This includes neurodiversity which is the way we process the world around us.
I'm convinced that every student can excel when taught based on their own wiring. Therefore, parents need to be equipped with alternative strategies for struggling learners.
Kids with ADHD, Autism, dyslexia and other learning differences can be served well with Orton-Gillingham programs such as All About Learning Press.
And for more insight into learning challenges and resistance to all things reading, writing and word problems, read How To Help A Struggling Reader.
Have you used All About Reading or All About Spelling? Did it work for you? Why or why not? Comment below. Would love to hear your thoughts.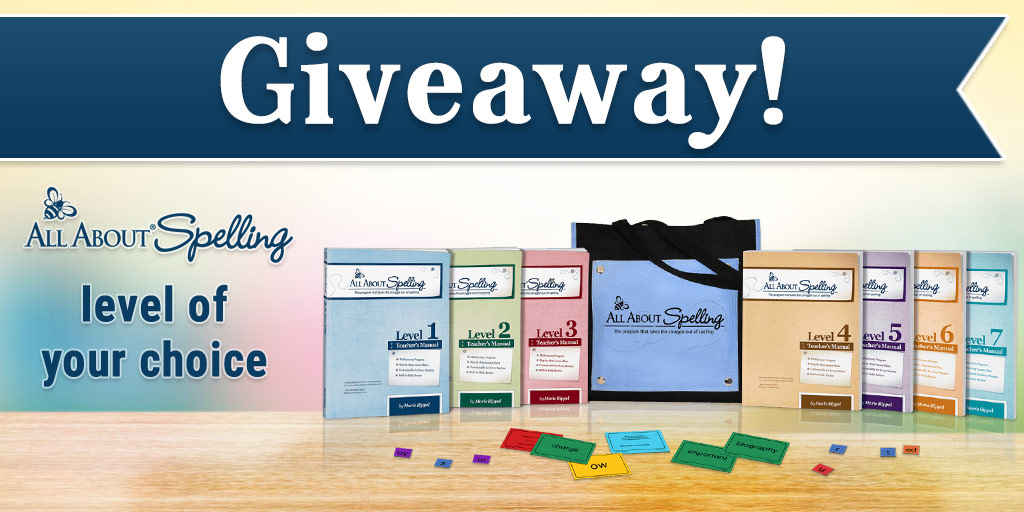 Disclosure: As an Amazon Associate, I may earn a nomical amount from qualifying purchases. I appreciate your support.
Homeschooling An ADHD Brain?
Grab The FREE ADHD Homeschool Teaching Tips Cheat Sheets!